Main Content
2018 Inductees
This is your chance to hang out with Joe Bird, Mike Scioscia, Lynn Swan, Robby Gordon, Frank Manumaleuna, Johnny Campbell, Don Horn, Chris Forsberg and Ralph DeQuebec and Tony Dobra.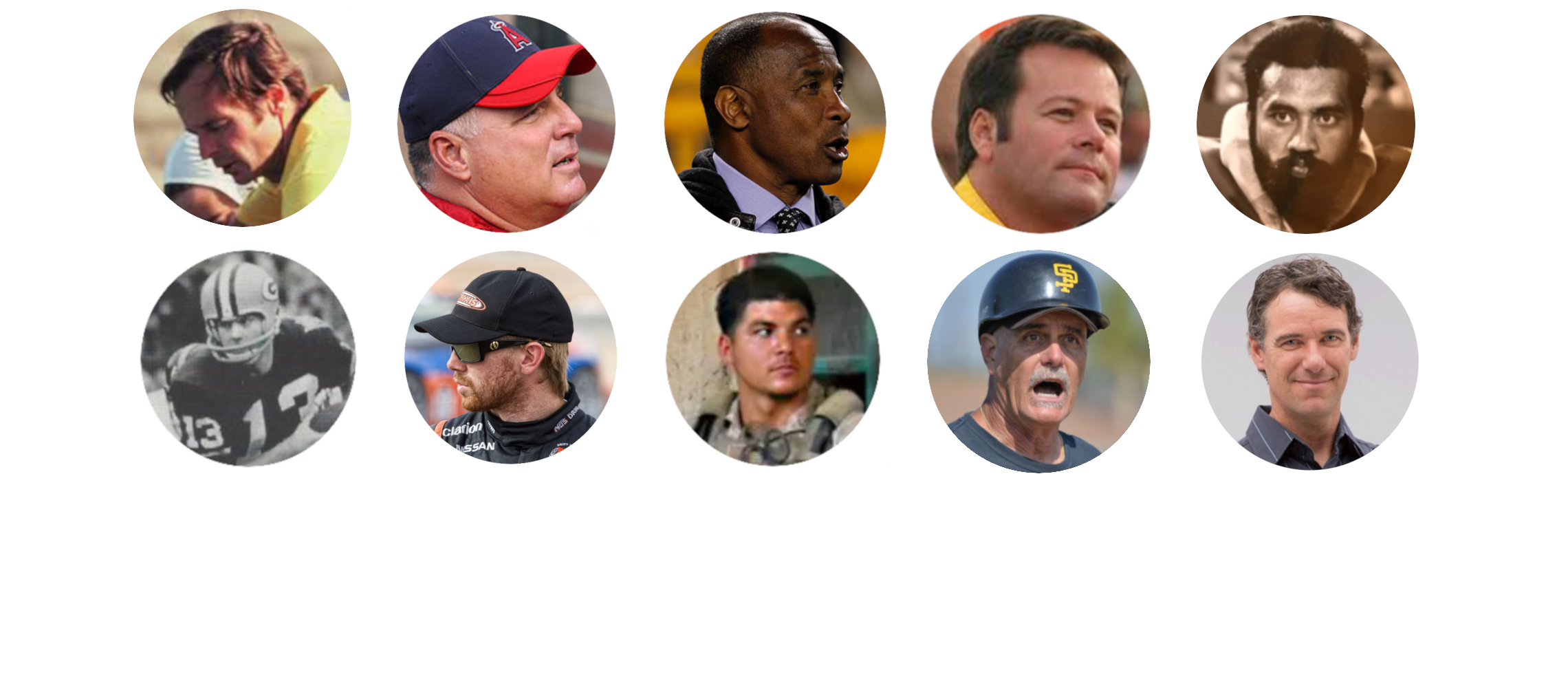 Remembering Our Athletes
Los Angeles Sportswalk honors the men and women who have reached the pinnacle of success in sports and life with our exclusive awards.
Pat Tillman Award
After 9/11, pro football player Pat Tillman left the NFL to join the U.S. Army Rangers. Tillman was tragically killed while serving in Afghanistan. Tillman's award is a way of continuing to honor Tillman while also recognizing the bravery and service of other athletes.
Trani Award
The Trani Award is named after the San Pedro family that owned Majestic Café, a prominent local restaurant that served as the premiere hangout for all Los Angeles area athletes. It is given every year to honor the recipient for their contribution to local athletics.
BONUS SHOW
Watch Robby Gordon hit some jumps.
(FREE FOR EVERYONE)