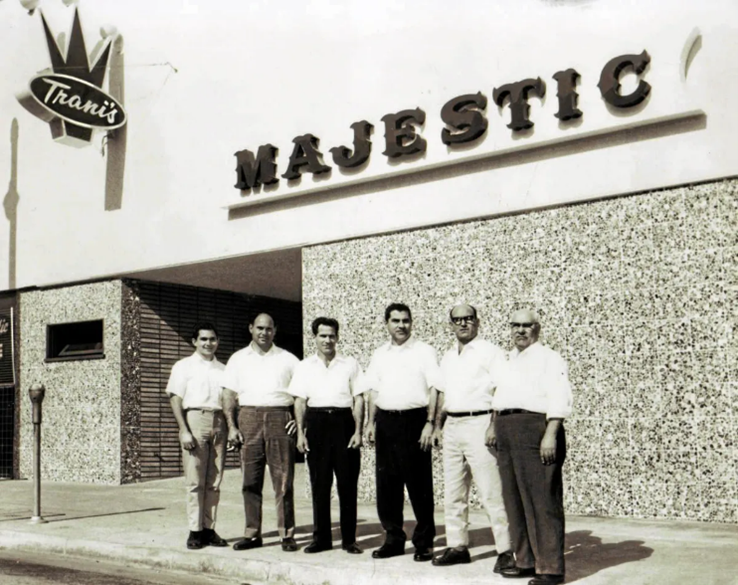 The Trani Majestic Family
Lou, Jim, Jack, John, Phil
Without support from the Trani Family, it is probable that there would have never been a San Pedro Sportswalk. Their restaurant, Trani's Majestic Café', became a Southern California sports institution and attracted both sports celebrities and fans. It was founded in 1925 by family patriarch Filippo Trani and was operated by three generations of Tranis. The original restaurant closed in 1989.
The Trani brothers Lou, Jim, Jack, John and Phil, exudes the mission and purpose of the Sportswalk. They have promoted and vitalized sports in the community, provided scholarships for youth in the South Bay and their current generation continues to be active in the organization.
Joe Amalfitano will be presenting the Lifetime Achievement Award to John and Phil and posthumously to Lou, Jim, and Jack.